PHENOM - Thicker Than Blood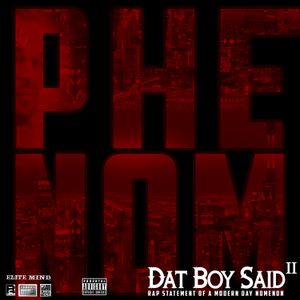 PHENOM, a veteran Chicago Emcee/ Spoken Word Poet releases "THICKER THAN BLOOD". A powerful loosey track from his forth-coming mixtape DAT BOY SAID II. PHENOM uses the backdrop of Drake's "Summer Sixteen" instrumental to deliver a reggae infused hook with his usual hard hitting barz and message. In one line he raps "I done been in murder scenes, it aint like on the screen/ it ain't like what them niggaz talk about on the stage with thet team/.... 
With recent ties to Chance The Rapper & Open Mike Chicago; PHENOM has been expanding his fan base since his 2015 release of his album "I Didn't Come I Was Sent". 
DAT BOY SAID II 
-- 
www.PHENOMUniversal.com 
instagram.com/DatBoySaid 
Twitter.com/PHENOM18 
facebook.com/PHENOMUniversal